Chicken Recipe Cookbook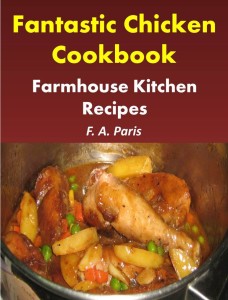 Where would we meat eaters be without the humble chicken! Chicken must be one of the most popular and versatile meat products available on the supermarket shelf today, and of course one of the healthiest to boot.
For that reason alone, there is an abundance of Chicken cookbooks, or recipe books weighing down the digital shelves of Amazon – so I thought there was room for one more 🙂
This recipe book has a good selection of chicken recipes to choose from – most of which can be achieved in under 30 minutes (apart from the cooking time ). So if you are looking for a good meditteranian spicy chicken dish, or a nice creamy curry dish, then there will be a recipe here for you.
Click on the Amazon 'LOOK INSIDE' to see the full range of recipes listed in this excellent cookbook.