The Low Carbohydrates Diet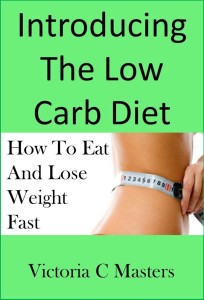 Dieting has never been more popular as it is at this time, and a low carb diet in particular seems to have a huge following, mostly because it is seen a a 'quick fix' solution to losing weight.
As yet I have to meet anyone who enjoys dieting, as the mere idea suggests having to keep yourself away from the dinner table! With a low carbohydrate diet however, hunger is not really an option and as this book cover says "you really don't have to starve yourself to lose weight." There are no end of diet programs on the market, in fact there seems to be no end of scantilly clad celebrities willing to 'bare all' to convince you that their regime of dieting or exorcise is definately the one for you!
Low carb dieting is designed to help you lose weight fast, and is recognised as such. There are many things to consider though before you embark on any diet never mind a low carb one, and this book lays out quite simply what a low carb diet is all about. It also includes some good recipes for a low carb diet, that just emphasises that you need never go hungry and indeed can enjoy really tasty meals while losing weight – surely a win win situation 🙂
Check out the Low Carb Diet book here: