Children's Spider Stories – Picture Book
Archie The Friendly Spider And 'The Girl Next Door'
Welcome to an introductory preview of the latest 'Archie Illustrated' series of childrens books. This is Episode 1 in the 'Archie Illustrated series of children's spider stories.
Listed in order below you will be able to read the first 4 pages of this book. The complete book is available for sale on Amazon.com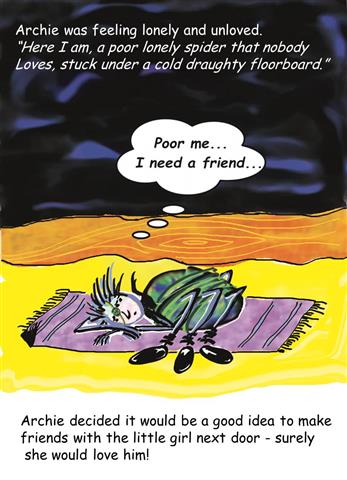 On page 2 Archie decides that the best way to make friends is to be a little more pro-active in the process!
Climbing stairs is not a problem to spiders! Archie spins a web and climbs the steps to the house.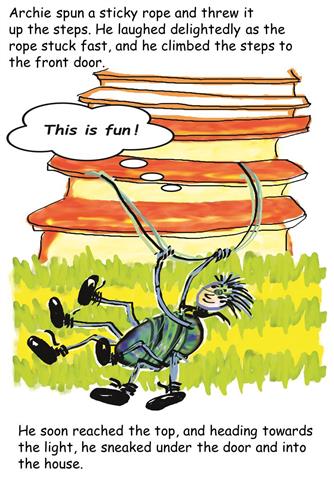 The little spider has to rush – the little girl will soon be sleeping!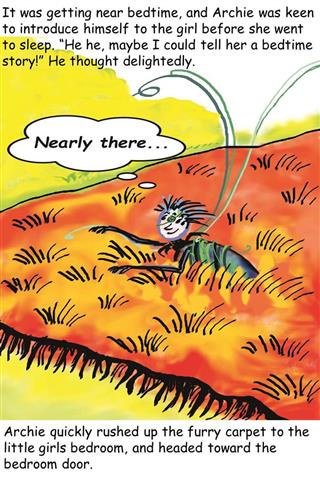 Like what you see so far? You can purchase the book in both digital or paperback by 

clicking on this link

to Amazon.